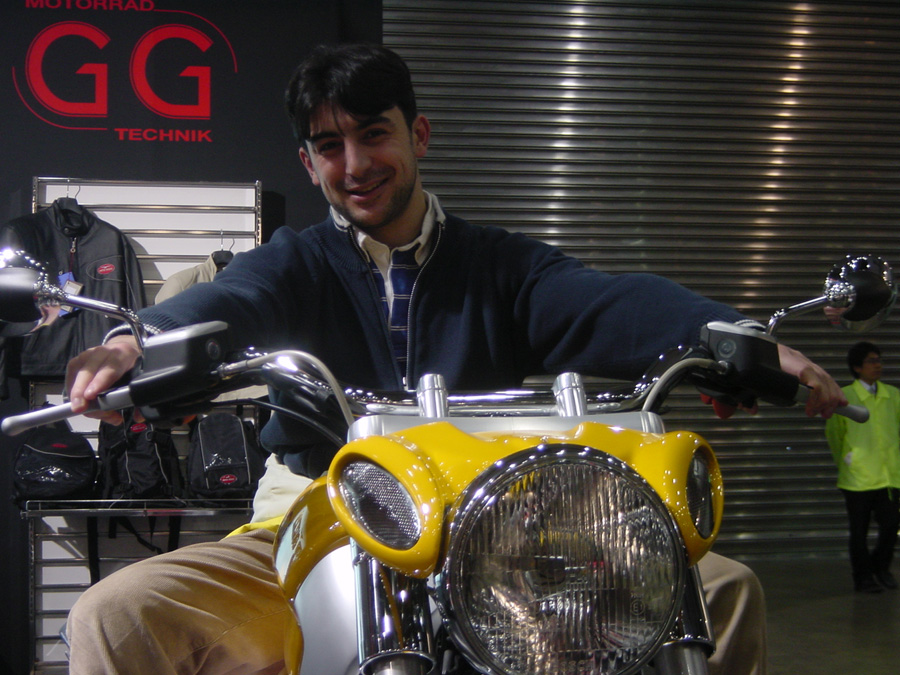 « Lolo, t'es bo en moto » (approximative translation: Lolo is great on a bike) Special Campaign. Look at the picture on your left, Lolo is born to be wild on a bike, no??? YES.
What we want: Lolo to pass his motorbike license (400cc will do);
When: ASAP
Why: We want Lolo to come touring with us. Second reason: Lolo is great on a bike (already said before).
How You can help him (and Us): Add a comment , add one of the numerous reason Lolo should pass his license and buy a long-touring-able-bike, Help us to convince him with your deepest help…. Any suggestions for Lolo's new bike are also mostly welcomed.
How You can help him (and Us) More: Ask your friends to add a word. Any donations are also welcomed …