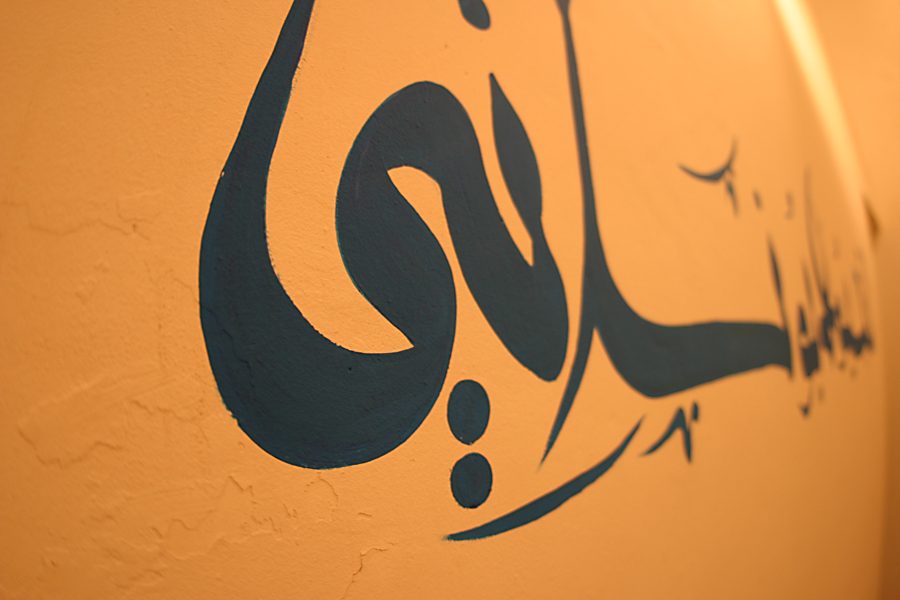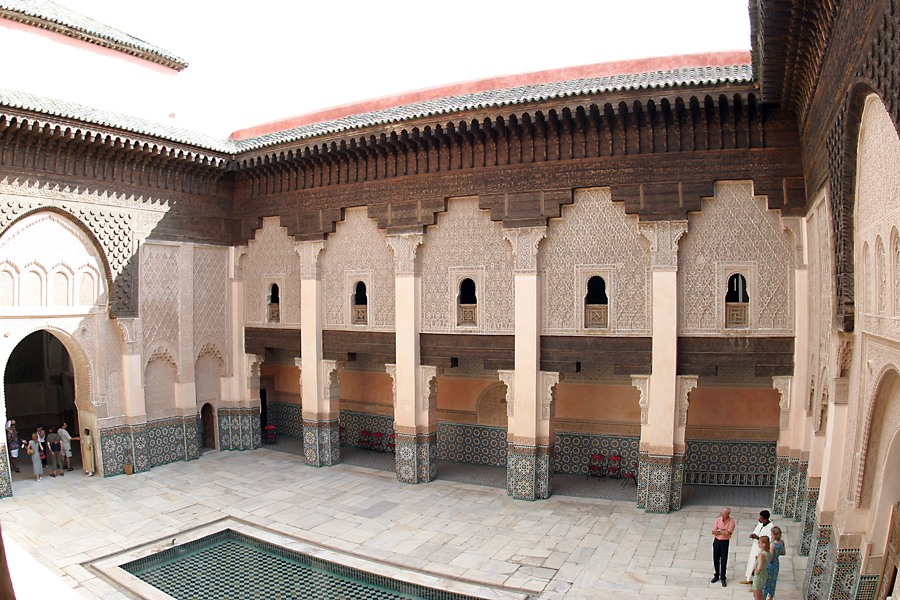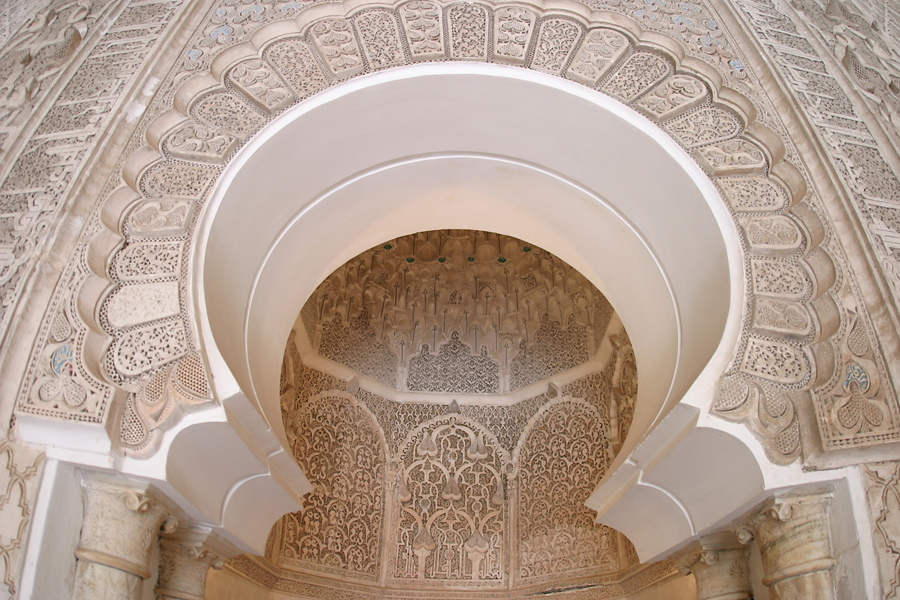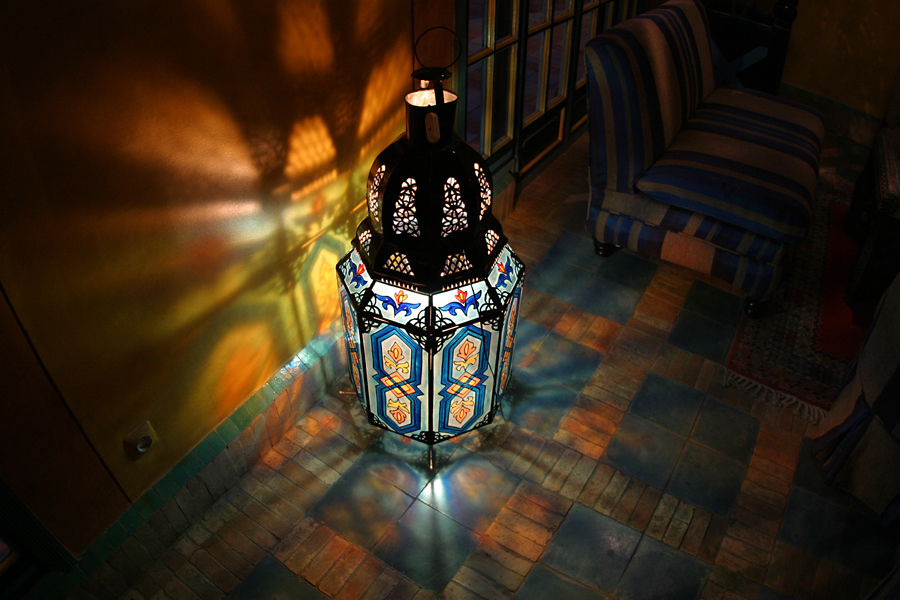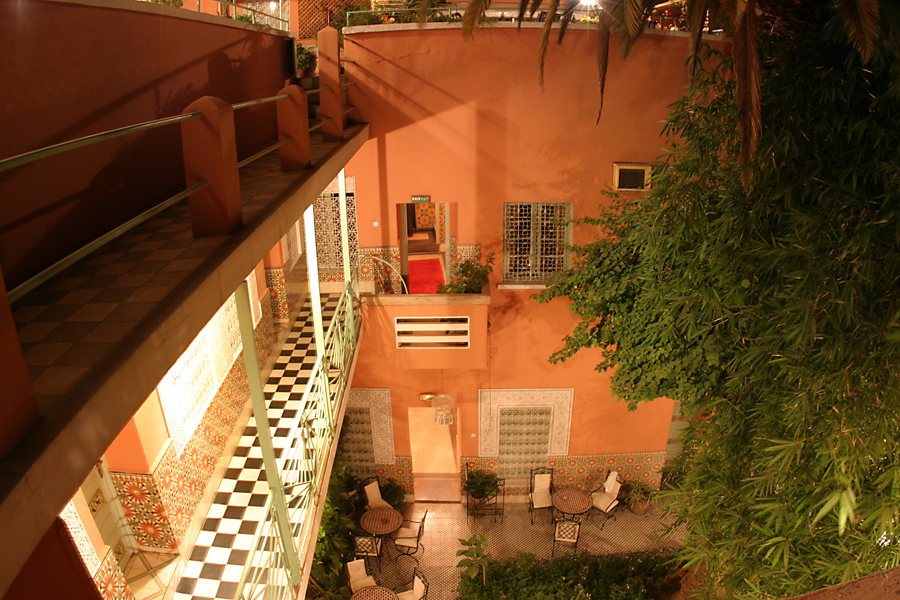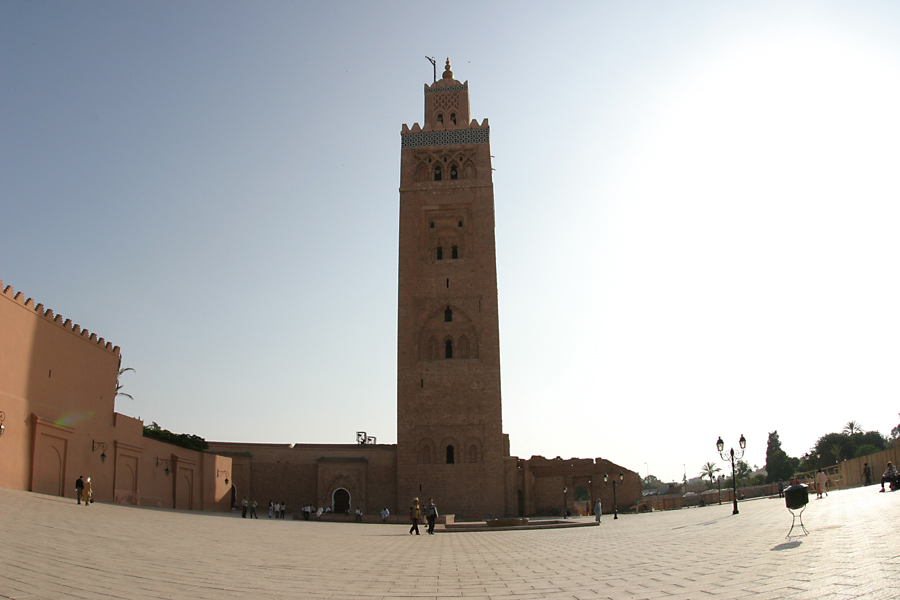 Marrakech – Morocco – 2003/06/18 to 2003/06/22: 5 days trip to Marrakech with Mari Chan, first time in Africa for both of us. It was a bit hard to find courage to visit around in the middle of afternoon, under this sun. Afternoon is made for long rest at the Cafe terrace, drinking of course mint tea and eating some fine Morocco cakes.
The stay in a Moroccan Riad is highly recommended. This is a typical house, and the best may to enter and live the atmosphere of Marrakech. Recommended places to visit are of course in The Medina, The old city of Marrakech: the Souks where negotiations are a rule (you'll get your souvenir gifts for 50% of the price). Spending the day in a Souk is sometimes a bit tiring: the place is full of everything, you can get lost quite often but it's part of the fun, the sellers are sometime trying hard to sell you something, they improvise themselves as a guide for your trip in the Souks, … But you will find a unique atmosphere that you should remember for long. Lost somewhere north in the Medina are the Medersa Ben Youssef, an old university and the Museum of Marrakech. This one is worth to see for the architecture and especially the inside main room covered with a sun yellow light.
When the night is coming, the best place to be is the Square Djemaa el-Fna where everyday seems to be a festival. Seemingly, all the population of Marrakech is converging to this site. You'll find some street restaurants, some musicians, folkloric people showing snakes, and drawing Henne on your hands… This square is charming.
The second part of the trip was a bit resort like style, with a swimming pool included in the hotel and a top class Moroccan restaurant: Hotel Tichka Salam is situated in the new city of Marrakech, Gueliz, and called as the little Mamounia (hotel unaffordable where stars and various famous people are usually stopping).
One point as well, the city was not that crowded with tourists. People were seemingly a bit scared by the recent terrorism in Casablanca. Seeing the density of Commercials on Morocco on French television, this may change for July-August.
Places To Stay – Recommended:
Medina: Riad Hotel Gallia – One double room for 34 Euros/Night;
New City: Hotel Tichka Salam – One double room for 120 Euros/Night;
Usefull Sites:
– Information on Morocco, tips, addresses, … (in French). Les Carnets du Maroc
– The Lonely Planet Guide: Morocco
– Le Guide du Routard: Maroc (in french)